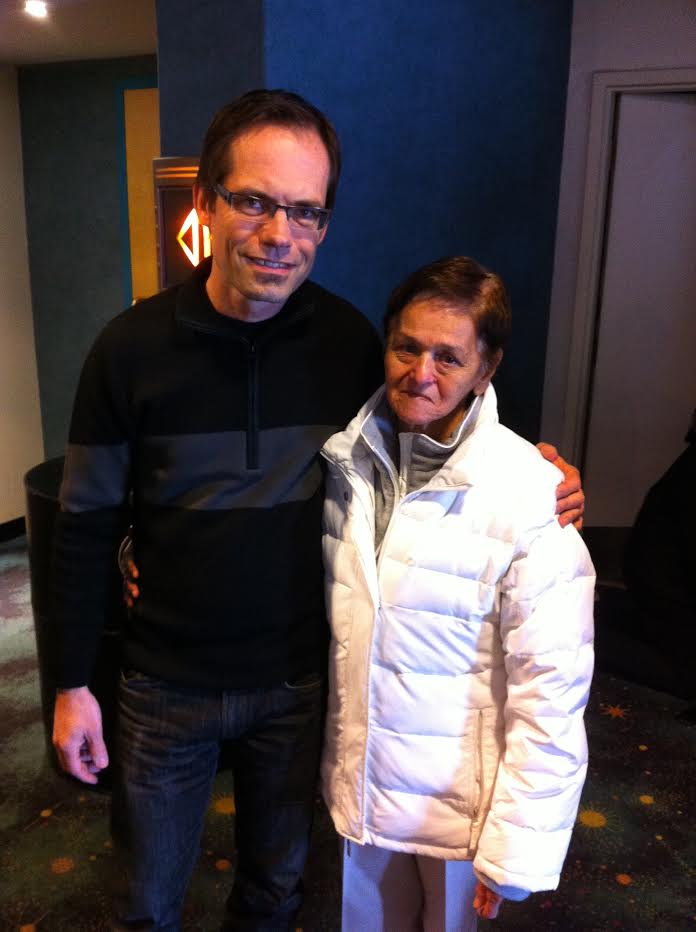 This is Gloria. She came to our church for quite awhile, but has now returned to her native Columbia. I wanted to share her story because it is one about experiencing the presence of God.
Gloria is the mother of one of the brothers that has been coming to Calvary Chapel faithfully for years. It has been an incredible joy to have her as part of our church. Every time I would speak with her after a service, tears would well up in her eyes. Over a matter of a few weeks, we saw this wonderful lady grow in her relationship with Jesus.
But then, I didn't see her.
You see, Gloria doesn't speak much english…no, wait, she doesn't speak any english. Even though our church is home to many native Spanish speakers, her daughter-in-law, wanting her to hear the gospel in her native tongue took her to a couple different Spanish speaking churches.
I don't think she liked them. I am sure the Hispanic brothers and sisters were very well meaning and truly loved the Lord, but listen to what Gloria said, "I want to go back to Calvary Chapel because that's where I sense the presence of God."
It was a great compliment and a wonderful testimony to our church. Shouldn't that happen at our church services – people experiencing the presence of the Lord?
Here's how I think that happens.
1. Love
John 13:35 records the words of Jesus, "By this everyone will know that you are my disciples, if you love one another." When an unbeliever experiences true Christian love, they know something's going on! It's supernatural; it's unconditional. The see it, but they can't quite figure it out. Love translates into care. People who love naturally show that they care.
One of the things that intrigued me greatly the first time I walked into a Christian church, Calvary Chapel Las Vegas, were the smiles of everyone in the place. I'd not seen that before. I recognize now that was the presence of the Lord shining through the lives of His disciples.
2. Worship
I'm not talking about great music; I'm referring to God's people pouring out their praises and their hearts to the King! Psalm 22:3 teaches us that God inhabits the praises of His people. That's pretty amazing. When true worship happens, God is there.
3. The Word
God desires us to look to His Word to see how we ought to live. Bible-centred churches give rise to bible-centred people. When people are full of God's Word, Jesus will flow out of them. Psalm 138:2 tells us that God magnifies His word even above His name!
4. Prayer
I love seeing people pray together after the service is over. Prayer takes us from this earthly dimension into God's heavenly throne room. Hebrews 4:16 is an invitation to come to God. I believe this is the greatest way to experience the presence of God not just at church, but in your life: pray.
Gloria is back in Columbia. But I believe there are many like her today: simple people who need a church. I don't mean they to find a church to attend. I mean they need to experience the love of God's people, intimate worship, solid bible teaching, and prayer. Look around for a "Gloria" that you can minister to today!
What else do you think contributes to experiencing the presence of God in a congregation? What helps you to sense His presence? Feel free to share your comments below.