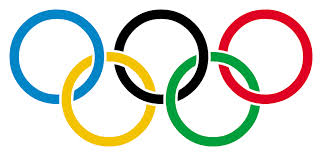 "Do you not know that those who run in a race all run, but one receives the prize? Run in such a way that you may obtain it." (1 Corinthians 9:24)  
In 1984, I was living in Las Vegas, Nevada. I was in high school. It was during this time that I was growing in my new found faith as a Christian.
The leader of the youth group that I was in invited me to a home bible study. I had never been to a Bible study before. I gladly, but nervously accepted the invitation. The Lord really touched me that night.
I don't remember if it was that particular night or a subsequent one that a man shared about groups of Christians from Las Vegas and other places that were making their way to Los Angeles to minister to people coming to the Olympics. (In 1984 the summer Olympics were in Los Angeles, California.) They were planning on sharing the love of Jesus with the throngs of people that would be in the area. What a great opportunity! What a way to seize the moment for Christ!
God has His people everywhere. Most of us will never be an Olympic athlete and go for the gold, but we can, through prayer, stand by our brothers and sisters in Christ who are representing Him in Sochi, whether they be athletes, coaches, support staff, or missionaries! A few nights ago, before we flipped on the TV to watch the Olympics, I gathered my family together and prayed for the Christians and for the lost that will potentially be reached during the Olympics.
It's one small way that we can go for the gold – not the gold medal, but the words of Jesus, "Well done, my good and faithful servant."
Here's some folks associated with the Calvary Chapel in Sochi that you can pray for!
Here's some inspiring stories about some Christian athletes who are competing in Sochi.