Yesterday I wrote about five take-aways from the life of Noah. They are spiritual realities that can be applied in all of our lives. If you haven't read it yet, you can check it out here. I hope it will encourage you! The Bible is a book that is meant to be applied. In it we learn who God is and who we are, and how the two are reconciled.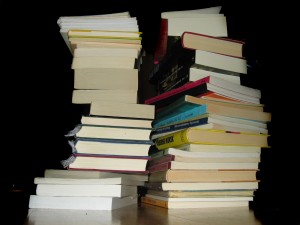 Lately, as I have been studying and preparing sermons, I had the idea to gather the information from websites that I've used during my research for a particular sermon into one location. I think this is a good idea because it enables me to go back to them quickly in the future. But also, and perhaps more importantly, it gives people an opportunity to delve into something more deeply that I've only mentioned or alluded to in a sermon.
I decided to use Evernote to do this, at least for now. There may be a better tool (if you know of one, please comment or send me a message), but I really like the Evernote web clipper that enables me to save any page I'm visiting into a folder in my notebook. I create a separate notebook for each sermon. The notebook contains most of the links that I used during my research for that particular teaching.
So, here we go!
Genesis 6-9 is the account of Noah, the corrupt world that he lived in, and how God rescued him and his family and started again. One of the most difficult (and sometimes controversial) passages in the Old Testament is Genesis 6:1-4. Among the research I've included, you will find some great articles on the topic of who the "Sons of God" are in that passage, the giants on the earth, the flood, the ark, and more.
Click here to view the research notebook for Genesis 6-9.
One final note. I do not necessarily agree with everything on these web pages. It is simply research. The final authority is the Word of God. We should all study to show ourselves approved, a workman that does not need to be ashamed, but who correctly handles the Word of God (2 Timothy 2:15).
I'd love to know what you think. Feel free to comment!